Finding the right hair system is complicated, and deciding which lace makes up the base of the hairpiece is one of the most important decisions you can make. There are two types of lace to choose from: French lace or Swiss lace. Take a look at this infographic to learn what makes them different from each other.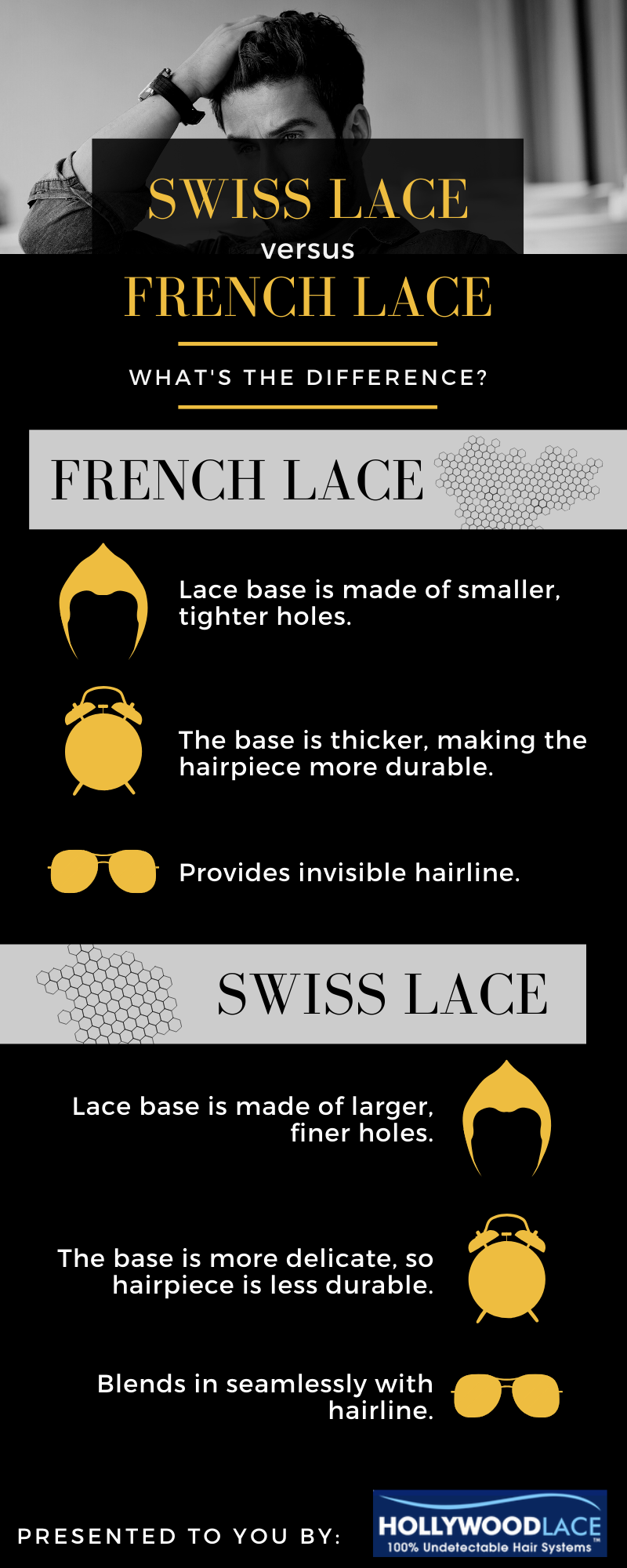 Both bases are a great option for your next custom hair system, so it all depends on your preferences. We recommend French lace because it's that much more durable, and it's perfect for beginners who don't have much experience caring for hair systems.

Ready to order your hair system? Great! You can order here or contact us with more questions.