See Celebrities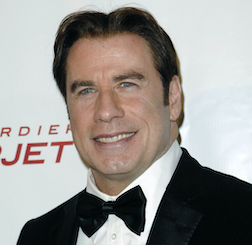 Jose T.
Thank you Hollywood Lace For The Best Hair System I have ever worn. I have ordered Hair Direct From China, Hair Clubs, and other Internet Hair Piece online companies. Your Hair Systems are the best quality by far. I would recommend Hollywood Lace Hair Systems 100%.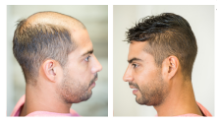 Chris C.
I have ordered my Hair Direct from other internet companies. My Hollywood Lace Hair Systems are far better in quality then any other Toupee company. If you want a Hair System with a truly natural Hairline I recommend HollywoodLace. I order both Stock & Custom Hairpieces from them.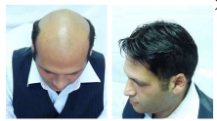 Mike P.
Thanks for the best Hair Systems I have ever worn. I have been wearing a Hair Replacement System for over 18 years. I have been getting my Hair Direct from Hollywood Lace Hair for the past 10 years. They have the best quality Mens Hair Systems. Period.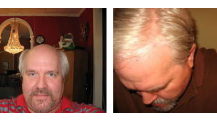 Scott S.
HollywoodLace, thank you for a truly great Custom Hair System, Toupee, Hair Piece or whatever you want to call it. I am so glad my wife found your website. A great Quality Custom Hair System and perfect hairline. Best Hair System I have Worn.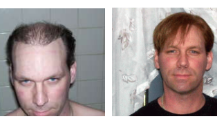 Stephen L.
Brand new to wearing a Mens Hair System. I saw other Hair Clubs advertising their Hair Systems on the internet. I am glad chose Hollywood Lace for my Custom Made Hair Replacement System. My Hairline is truly Natural.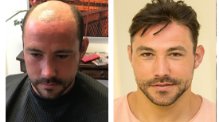 Tony G.
I got my Hair Direct from a company in China. Very Bad Toupee. Fortunately, I found Hollywood Lace. They got me a great looking Hair System. If you are looking for the best quality Hair Piece For Men I highly recommend Hollywoodlace.com.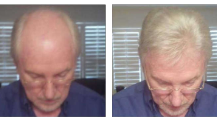 Brian M.
I am so grateful for what Hollywood Lace Hair Systems has done for my esteem, career, and personal life. Say goodbye to wearing a toupee and say hello to wearing one of the world's best Men's Hair Systems. Check out my Stock Hair System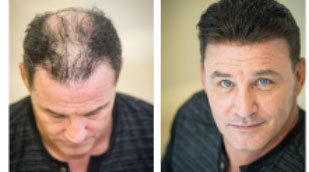 Why Hollywood Lace?
Competitors Hairline

Hollywood Lace Hairline
Hollywood Lace Offers The Lightest, Most Natural, Undetectable Hair Replacement Systems, Toupees & Hair Pieces For Men & Women in the World Today! We Can Duplicate Your Current Hair System, Toupee, or Hair Piece Perfectly For Less Money, Or You Can Try One Of Our Recognized Custom Hair Systems Or Stock Hairpieces.
Cinema Studio Approved Wig Materials
Proprietary Hairline Knot Bleaching Technique
Single Strand, Transitional Density Ventilation
Highest Quality Grade Remy Human Hair
Express Custom Hair System Production Time
Duplicate Your Current Hair System Less Expensively
Contact Us
Custom hair systems
A Custom Hair System is truly the way to go. A Custom Hair System Toupee allows you to take advantage of the best attributes & combine them to meet your own specific needs. Most importantly, a Custom Hair System allows you to match your hair color, density, size, and style to make your hair look perfect. Below are our most popular combinations. Sometimes you need to try a few options to see what works best for you. We are happy to help assist you. Please feel free to contact us at 954–505-7000 or by email at support@hollywoodlace.com. Also, keep in mind we do manufacture all Hair Pieces and can duplicate any Toupee.
Stock hair systems
Your Stock Hair System will look just as good as one of our highly recognized Custom Hair Systems. They are made with the materials and the same proprietary methods as our award winning Custom Mens Hair Pieces. If you need your Stock Hair Replacement System customized, not a problem. In most cases for a small extra fee we can tailor it to your size, wave, & hair style. Please add 3-7 days delivery time for customization of your Hair System. Our Stock Hair Systems ship the same day before 4pm. Please note if the Stock Hair System is shipping directly from our overseas office please add an extra 7-10 days. Any questions please feel free to email us at support@hollywoodlace.com or call 954-505-7000.
HAIR SYSTEMS, TOUPEES, MEN'S HAIRPIECES FAQ
* No purchase is required to participate or spin the wheel of deals. You may spin the wheel of deals one time per month. Hollywoodlace will never sell or share your email or information. You agree to receive emails from Hollywood Lace.