Super Silk Hair System, Super Hair Piece, Super Silk Toupee
The Super Silk Hair SystemThe Super Silk Hair System is truly one of the most natural looking Hair Replacement Systems, Toupees, & Mens Hairpieces available today. It gives the appearance that hair is growing right from your own scalp. Our Hair Toupee Development team worked for over 3 years developing this advancement in Mens Hair Systems. Our goal was to make the most innovative mens hair piece ever made. Each hair is placed into the bottom layer of the hair replacement system & then pulled up through the second layer one hair at a time.The result is unbelievable. No ugly knots, no tangling, no hair matting, & the hair looks like it is growing right from your own head. 100% Natural & Undetectable Hair System. A kind of it own.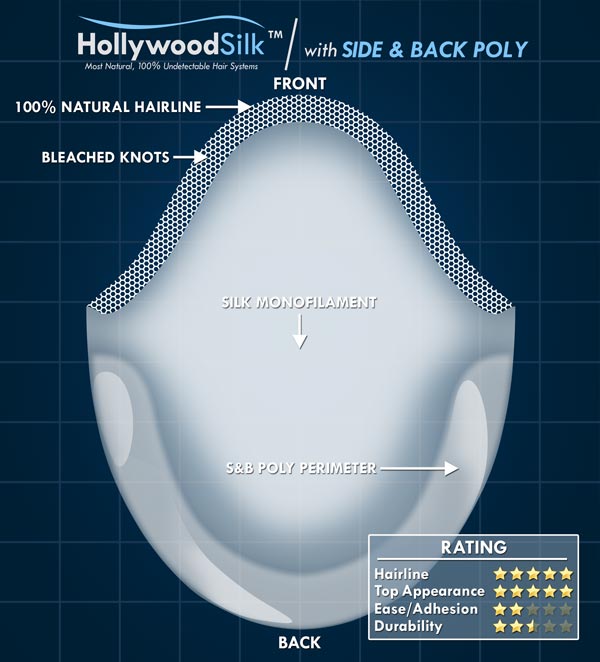 Super Silk w/ Side & Back Poly
Special Offer!
From $399
Reg. Price $899
Expires 12/31/2020

Choose Hair Color, Density etc... after adding to cart
* There is an additional fee for bleached knots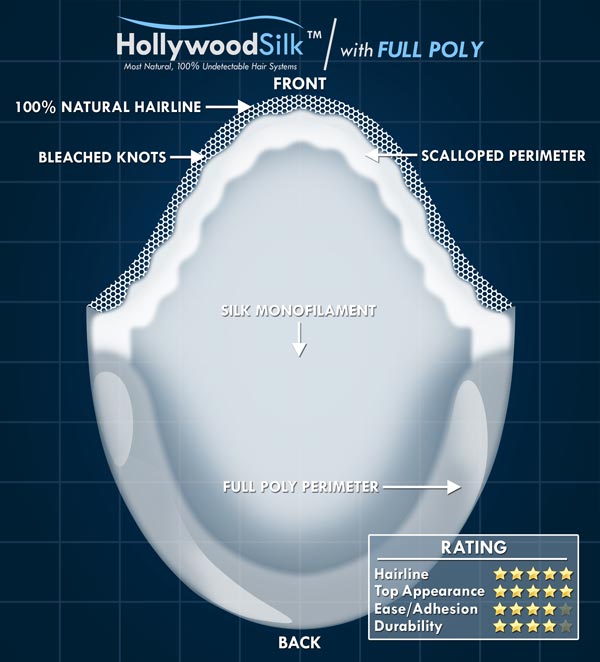 Special Offer!
From $399
Reg. Price $899
Expires 12/31/2020

Choose Hair Color, Density etc... after adding to cart
* There is an additional fee for bleached knots